This technical holster is made with special water-repellent technical fabrics, which make it very light and strong. It has a rotative belt clip and leather belt loop to facilitate the carrying system. It is very functional and its design is particularly innovative and contemporary.
The holster enables access to all the functions of the device. It has been developed especially to make it easier for end users.
It is 100% made in France and comes with a one year warranty.

Certified 3rd Party Accessory
An Airbus certificate signifies that the vendor has designed and tested its product to comply with our product acceptance criteria, and is compatible with your Airbus product.*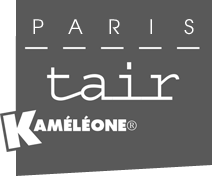 Tair Kaméléone